Diane Santorico
4th Grade, Room 203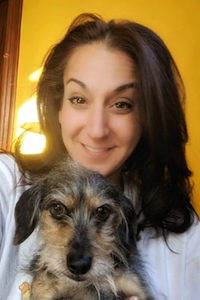 Email:
Diane_Santorico@dpsk12.org
Department(s):
4th Grade
The 2020-2021 school year will be my 28th year as a public school teacher and my 9th year at Brown International Academy.
I received my Masters of Education from the University of Washington, in the area of Multicultural Education. A few years later I became a National Board Certified Teacher and have taught grades K-8 over the years. The longest has been at the fourth and fifth grade levels. This age group is fascinating. The students have so much passion and curiosity about the world around them. I have taught in different districts, different states, and different countries over the years and I am so happy to be here at Brown to finish out my career.
My latest passion project, the Rainbow Rangers LGBTQ+ group, began at our school last year to bring awareness, understanding, and acceptance for the LGBTQ+ community. I have also been active in our teachers' union as the Union Rep for our building. My first and constant goal is to provide a loving, respectful environment that will allow all children to grow not only academically but socially and emotionally as well.
I look forward to meeting with you and learning about you and your family, your interests, and your commitment to learning!