Jennifer Ardourel
1st Grade, Room 104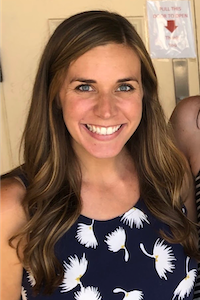 Email:
Jennifer_Ardourel@dpsk12.org
Department(s):
1st Grade
Hi! I am Jenny Ardourel and this is my 11th year of teaching, all which have been right here at Brown! I am beyond thankful to have been a part of this incredible community for so long. My first three years were in kindergarten, but I have since taught first grade. This is where my heart belongs. I love getting to be with firsties each and every day!
At home, my husband Ryan and I have two blue eyed boys Brooks, age three, and Charlie, eight months. We love to travel (pre-covid), spend time in the mountains, cheer on our local sports teams, and play outside! The boys keep me busy, but I also love to find time to read a good fiction novel and curl up with our sweet pup, Lily.
Although this year will be different than any other I've taught, I am excited to learn and grow along with our students!