Jessica Studley
4th Grade, Room 219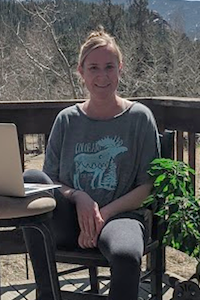 Email:
Jessica_Studley@dpsk12.org
Department(s):
4th Grade
This is my 16th year at Brown!! That's how much I LOVE our school and community. I began as an ELA-S Kindergarten teacher and now teach 4th Grade Literacy. I've had the fortune of seeing Brown grow and thrive over the years and am not only a fan of our students and community, but our staff as well.
I'm from Denver and started teaching at Brown living on Perry St., nearby. The gorgeous aspens and mountain tops of Bailey, CO, have been my home for the past seven years. I'm not a morning person and need the commute to recharge each way.
I have two super rad boys Aidan, age 13, and Nico, age 9, and an also super rad fiance, Jeremy. The boys go to school up here and love having a sled hill on their school's playground!