Kirsten Meyers-Blake
5th Grade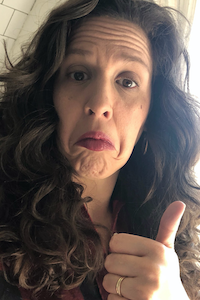 Email:
Kirsten_Myers-Blake@dpsk12.org
Department(s):
5th Grade
This is my second year at Brown and my 19th year as an educator. I spent nine years as a Dean in DPS and Staff Developer for PEBC. Before becoming a school leader, I taught for eight years in Jeffco, South Carolina and New York City. I studied at Columbia with Lucy Calkins and worked closely with her Reading and Writing Project. I have a crazy passion for fostering student and teacher's identities as readers and writers.
I believe that students need to feel loved and cherished inside their community in order to find their voices as thinkers. It is my job to help them notice and utilize their own incredible nature.
Outside of the classroom I enjoy my two crazy kids (who also attend Brown International), my handsome husband, working with teachers, writing articles, my jovial book club and my pint-sized poodle.