Michelle Townley
Technology, Room 119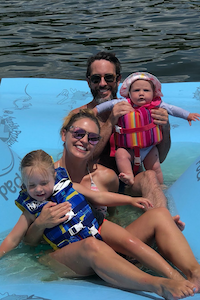 Email:
Michelle_Townley@dpsk12.org
Department(s):
Specials
Hello families! I am a part-time member of the Specials team here at Brown. I was a fifth grade teacher for 10 years and now this will be my sixth year in the technology department. I love this role, as everyday I learn something new about tech. The students have so much they show me too!
Last year we welcomed baby Emilynn into the world and she is growing up fast! Crawling, clapping, and screaming are her favorite hobbies. Our older daughter, Sommer, is three and a half years old and is full of personality and sass. We spent the whole summer in Wisconsin, with my parents, where we spent lots of time swimming and playing with cousins.
Looking forward to supporting and learning with our students and families this year!