Rachel Chappell
G.T Teacher - Tuesday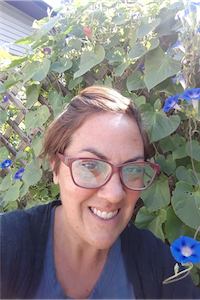 Email:
Rachel_Chappell@dpsk12.org
Department(s):
Support Staff
Hi! I work as the GT coordinator at Brown International one day a week. I have worked at Brown International Academy for six years so I have really gotten to know the families, community and staff over the years. I am so proud to be a part of the IB program and such an amazing staff again this year. I look forward to another fun and exciting year with everyone!
I love teaching in four schools because I get to know so many wonderful students from all over Denver. I am super friendly, love to talk, and so I welcome any and all families and students to reach out to me about anything. I love to meet new people whenever possible!
When I am not teaching, I am a mother to two boys, Deegan in 9th grade and Deizel in 6th grade. As a family we ride motocross bikes every weekend and love to travel to new states to ride different tracks, as well as check out new places! I am also passionate about gardening and love playing in the dirt!