Shannon Kishel
Psychologist, Room 108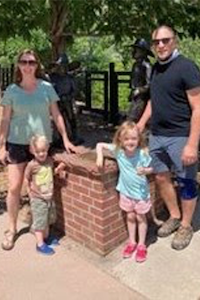 Email:
Shannon_Kishel@dpsk12.org
Department(s):
Support Staff
This is my fourth year working at Brown International Academy, and I've worked as a nationally certified school psychologist for 13 years. In my role, I support the social-emotional wellness, learning and behavioral needs of children to help them develop the skills to succeed. I conduct psychological assessments, provide crisis prevention and intervention, and connect families with community resources.
I enjoy partnering with staff and families to create safe, healthy and supportive learning environments that strengthen our connections.
I love being in the outdoors, traveling, and gardening with my family. I also enjoy engaging in equity and social justice work in my community.