Sue Williams
Principal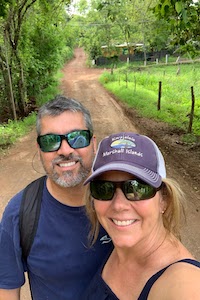 Email:
Susan_Williams@dpsk12.org
Phone:
720-424-9525
Department(s):
Office Staff
I began my teaching career many years ago at Koloa Early School, located on the Island of Kauai, teaching ECE. I moved to Palos Verdes, CA, and taught in the school district where I was raised – which made it extra special! I spent 12 years teaching at the elementary level, until moving to Colorado. I started in the fourth grade role at Bradley International in Denver, and then spent five years as the Assistant Principal. After Bradley, I was hired at Brown as the Assistant Principal for two years before moving into the Principal role. This will be my fourth year as the Principal, and I absolutely love my job! Being part of a team that helps create global citizens and teaches all students how to take action truly makes the world a better place. Having IB at the heart of our day makes Brown an exceptional place for both students and staff.
Outside of working, I love to spend time with my family. We have a great family football rivalry: my daughter graduated from University of Nebraska (GBR!), and is now at her first real job (thank goodness) as a School Psychologist for Fort Worth School District, and my son, Charley, is a junior at CU Boulder, and has become an ardent CU Buffalo fan. Randy and I love traveling to Costa Rica and spending time paddle boarding, golfing, and of course spending time at the beach!
I love spending time with my husband and our four grown children. Family time is precious. Otherwise, I like to hike, walk in nature, read, yoga, and I am addicted to trying out new recipes. What I love most is to travel!