Tiffany Casares
Social Worker, Room 114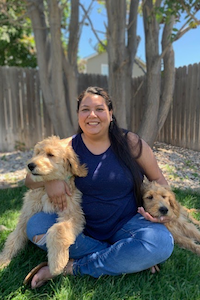 Email:
Tiffany_Casares@dpsk12.org
Department(s):
Support Staff
I am going into my third year at Brown International Academy. All of my years in DPS have been spent at Brown and it has been such an amazing experience!
I most enjoy being able to get to know all of our students while promoting their social and emotional growth through whole classroom, small group, and 1:1 interventions.
Outside of school, I am a Goldendoodle mom and my two energetic pups, Kona and Remy, keep me busy! In my free time, I enjoy crafting, spending time with family, and traveling.