Veronica Trujillo
ECE Para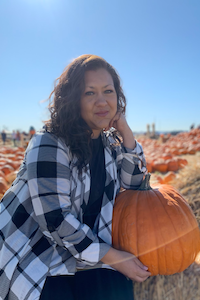 Email:
Veronica_Trujillo@dpsk12.org
Department(s):
ECE
This is my 12th year at Brown International Academy. My first year at Brown I was a general para and then the following year I moved over into the ECE program. This will be my 11th year in the ECE program and I absolutely love this age.
I love to work with ECE because it's a place where I can be myself and make my own silly songs. I also enjoy building relationship with my students by getting to know them and their families. Most of all I am a lucky person to be able to work alongside Mrs. Nelson. We make one great ECE team!
When I am not at school, I enjoy spending time with my family. My Husband Vince and I will be celebrating 16 years of marriage. I have one crazy daughter named Aviana who is six years old and is going into first grade. I love to travel, trying out new foods, going to church, hanging with family and friends, and most of all shopping.