Adrienne Oliver
1st Grade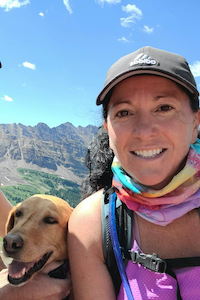 Email:
Adrienne_Oliver@dpsk12.org
Department(s):
1st Grade
I am starting my fifth year at Brown, and I am excited to be joining the first grade team. This will be my 15th year teaching, and I have taught grades K-2, as well as small group reading intervention.
I love working with first graders because of the enthusiasm and excitement they bring to their learning. With my students, I love telling and writing stories, reading great books, singing and dancing, conducting experiments and solving the toughest of first grade math problems!
When I am not teaching, I enjoy being outdoors either gardening, hiking, canoeing or reading in my hammock. I also love to spend time with my husband, Randy, my puppers, Roo B., and my two kitties, Jillyboo and Jezebel. I currently reside in West Arvada, but I am originally from the Panama Canal Zone.