Meegan Epps
Special Ed Teacher, Room 111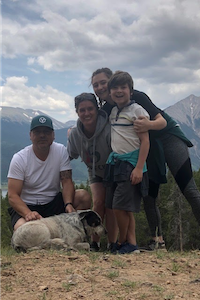 Email:
Meegan_Epps@dpsk12.org
Department(s):
Special Education
I have been a special education teacher at Brown International Academy for 13 years. This will be my 22nd year of teaching special education.
I'm lucky to be a Brown staff member and parent. I started Brown when my daughter was six months old. She is currently a rising 8th grader and my son is a rising 4th grader. Additionally, almost all of my nieces and nephews attended Brown, so it really feels like home for me.
Outside of Brown I love to camp, swim, horseback ride, read and write.