Robin Mackin
Speech-Language Pathologist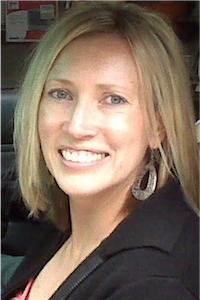 Email:
Robin_Mackin@dpsk12.org
Department(s):
Support Staff
I have been an SLP for 20 years and I have worked in DPS since 2011. I am so happy to be a member of the Brown community for the second year. After briefly working the age spectrum of infants/toddlers to seniors in a nursing home, I knew my passion was with school-aged kids, especially elementary.
I love that my job at DPS enables me to work with kids from ECE to high school. It is great to see each student's communication, education, and social growth from year to year and to develop a relationship and rapport from early on.
In my free time, I love spending time with friends and family, wakeboarding and wakesurfing, hiking, camping, and watching Broncos and Avs games.